Description
 ***All units include standard manufacturer's certificate for factory calibration***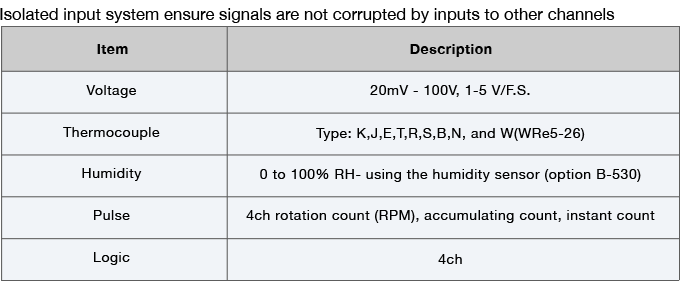 Max Sampling Interval of up to 10ms


Supports SDHC (up to 32GB) for reliable long-term measurements
GL240 series carries two SD card slots. Captured data can be stored in GBD (Graphtec Binary Data) or CSV file format.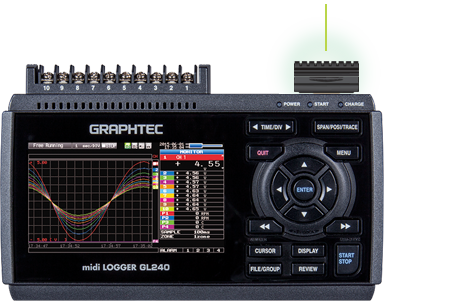 The GL240 is a 10 channel comprehensive data logger and the best value market leader. This compact, comprehensive datalogger accepts voltage, temperature, humidity, pulse and logic signals. Channel-to-channel isolation means wiring errors or overloaded channels do not affect neighbouring channels. Sensors are connected via rear mounted screw terminals.
Application Industries Benefiting from data logging with the GL240
Agriculture
Greenhouse and Hydroponics
Construction and Civil engineering
Machinery manufacturing
Automotive industry
Aerospace
Utilities / Gas and Electric
Electrical appliance and Office equipment
Food processing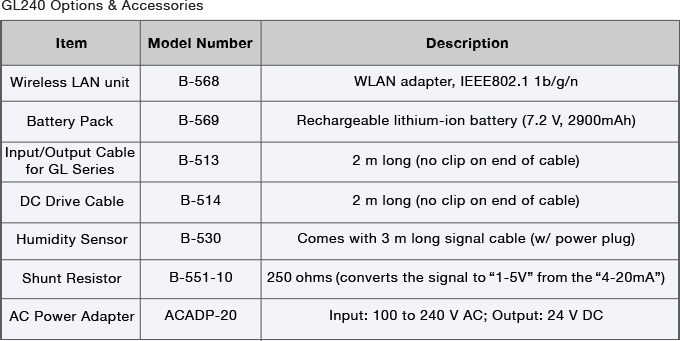 ***All units include standard manufacturer's certificate for factory calibration***
GL240 Comes with one year limited manufacturers warranty. 
Read Complete Limited Warranty Information